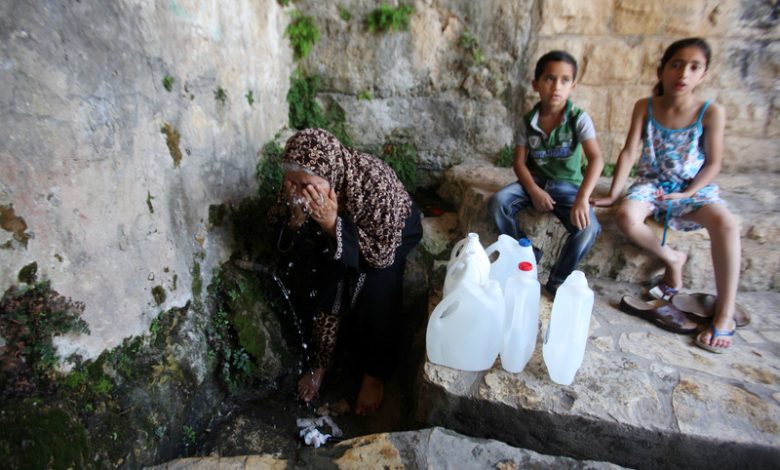 The study addresses the settlement future water needs up to 2025 and its impact on water security for Palestinians based on the "dashboard indicator" and UN measurement indexes. It is also based on the population signals and actual water consumption by settlers and Palestinians, as determined by the UN to estimate individual water needs for drinking, cooking and cleaning purposes.
The results of the study demonstrated that the future water needs of settlers will affect Palestinians' water security because of water scarcity whereas no sufficient quantities of water will be left to meet the basic humanitarian needs of the Palestinians due to settlers' high rates of water consumption and because of the doubled water needs of settlers at the expense of Palestinians' water needs. Moreover, water prices will continue to rise whereas "Israel" will go on its discriminative water policies between settlers and Palestinians.
One of the key findings of the study anticipates a decline in the percentage of the preponderance of the number of Palestinians in the West Bank over the number of settlers from 82% in 1999 to 72 in 2025.
It cannot be ruled out that the percentage of the number of settlers in the West Bank will be the same as that of the Palestinians in the next 100 year, which will not only influence Palestinians' water security, but will also threaten their existence and their right to a Palestinian state in the future.