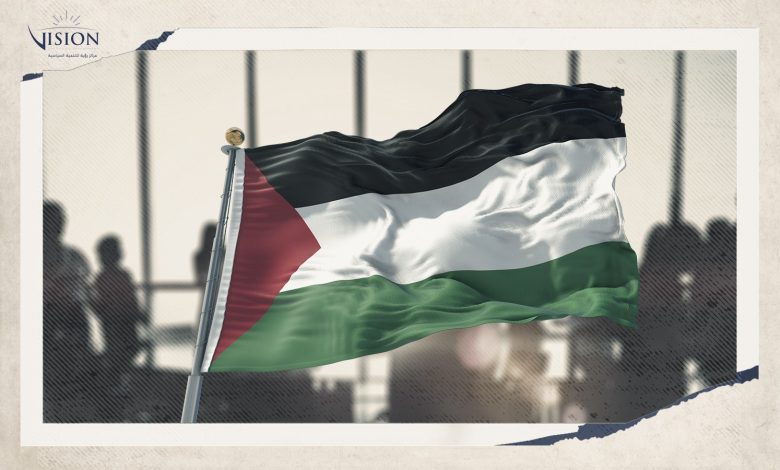 Vision Center for Political Development along with The Palestine International Forum for Media and Communication (Tawasul) lunched a book series in the form of media coverage guidelines for journalists and press institutions during Tawasul III Conference, held in Istanbul on November 17-18, 2018.
The institutions launching the series believe that it is not uncommon that some journalists unintentionally make mistakes while covering the Palestinian issue in a way that limits the spread of the Palestinian narrative and supports the Israeli narrative, on the other hand, which prevents the internationalization of the Palestinian Cause in the media for being inconsistent with the audience it is addressed to and for demonstrating some misconceptions while covering the issues of the Palestinian Cause.
The series presents a set of determinants of the Palestinian media discourse in order to enable media professionals, journalists, and media outlets to represent the Palestinian narrative through terminologies that express the Palestinian right in an objective and professional manner.
It also aims at enhancing the representation of the Palestinian narrative by the available methods and means in consistence with new media transformations (digital media and social media).
In addition, the series tackled several dimensions; most prominently: general media policies, determinants of media discourse, determinants of the global discourse of the Palestinian cause and its aspects, media policies for dealing with and verifying press and news sources, refuting the Israeli narrative, and determining proper terminology regarding the Palestinian Cause and its terms of use.
So far, five series of media guidebooks have been published: General Media Policies, Media Policies on Jerusalem, Media Policies on West Bank Settlement, Media Policies on Prisoners and Media Policies on Normalization. More media policies guidebooks are yet under process. A group of academics, specialists and media consultants participated in preparing this series.