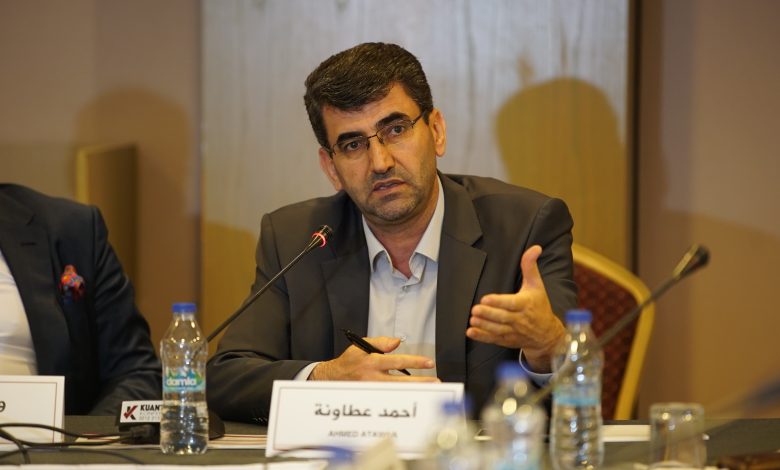 The "Al-Sharq Podcast" conducted a special interview with Dr. Ahmed Attawneh, Director of the Vision Center for Political Development and a prominent specialist in Palestinian affairs. The interview aimed to explore the political prospects for Palestine after October 7th.
The discussion covered several critical topics, highlighted by the program host, Abdul Rahman Nasr:
Prior to the 'Al-Aqsa Flood', Palestine was virtually devoid of political prospects. There was a complete siege in Gaza and a total neutralization of any role for the Palestinian Authority in the West Bank. Thus, October 7th opened up new political horizons, returning war to its natural definition as a tool of politics.
The battle, with some Arab support, could be leveraged to open a new horizon for changing the existing Palestinian situation that has persisted for 30 years. Now, there is talk of a "Palestinian state". However, advancing this model requires Arab diplomatic support and effort.
October 7th completely undermined Netanyahu and his regional project that he initiated about 20 years ago. The battle is likely to lead to a decline in the extreme right in Israel.
Every attempt to annihilate Hamas has resulted in its emergence stronger than before. Starting from 1988 – 92 – 96, and so on, Hamas faced this Israeli and sometimes regional threat of eradication but managed to come out stronger. Therefore, it is very difficult to eradicate Hamas, as it is the largest, strongest, and most significant Palestinian political organization, not only in Gaza but throughout Palestine.
Despite the terrifying security grip in the West Bank, it is primed for explosion at any moment. There have been 160 martyrs in the West Bank since October 7th, an almost unprecedented rate.
A marginal point: Erdogan's declaration of Hamas as a "national liberation movement" and not a "terrorist organization" broke the consensus that America was trying to form against Hamas.