Activities
Media and the Palestinian Cause: Training program launch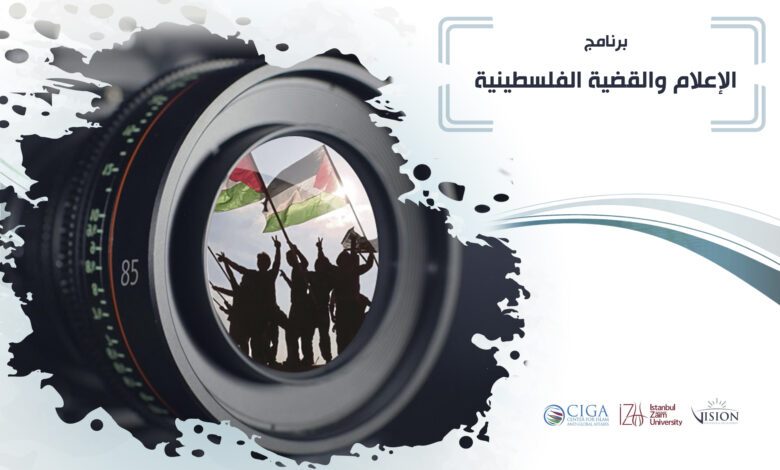 The Vision Center for Political Development launched the "Media and the Palestinian Cause" program, an educational program designated for media studies concerning the Palestinian cause. The Vision center and the Center for Islamic Studies and International Affairs (CIGA) at Istanbul Sabahattin Zaim University coordinated the program.
It is worth mentioning that the program aims to teach and study the fundamentals of communication, media and content creation about the Palestinian cause and to grasp both the role and importance of media in this regard.
Over two months and a half, the program provided introductory materials on mass communication, touched upon the Palestinian narrative in media, theories of media influence -about the Palestinian cause-, political and digital media and other essential topics and ended with a graduation project.