Activities
A Workshop on "Civil Society Organization in Palestine: Realities and Expectations"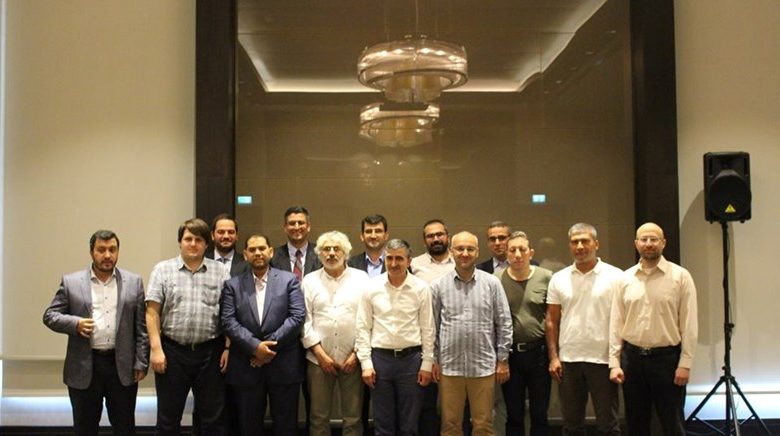 Vision Center for Political Development organized a workshop entitled "Civil Society Institutions in Palestine: Facts and Expectations", which was held in Istanbul, on September 1st, 2016, with the participation of a group of academics and representatives from a number of civil society institutions such as: Memorsin, Right-Work, Service-Work and the Rights and Humanitarian Relief foundation, the Society of the Oppressed, and IDSB, in addition to Palestinian experts.
The meeting began with a welcoming speech by Dr. Ahmed Atawna, Director General of the Vision Center for Political Development, then the center presented brief information about the structure of Palestinian civil society institutions and the problems they face to the participants in the meeting.
The workshop dealt with two main topics, the first of which is to contribute to disengaging civil society organizations from external funding by providing realistic and viable alternatives, and to discuss the possibility of establishing Palestinian civil society organizations that are able to rely on their own without foreign fundings. The second is to talk about the importance of funds on the basis of true partnership in the political process and to clarify the risks of limiting the role of funds in addition to searching for possibilities of increasing the role played by funds in political life and answering the question of how to increase their effectiveness.
The meeting was attended by Talha Keskin, External Relations Officer at the Commission for Human Rights and Humanitarian Relief, for the North Africa and Middle East Department, Osman Timurtas, international relations advisor in Memorsin, lawyer Bograhan Bilgin, legal advisor and head of the Occupational Health and Safety Authority in Haq-Work Union, and Ibrahim. Janeer, a member of the Board of Directors of the Society of the Oppressed, and Professor Dr. Youssef Adeguzel and Assistant Professor Dr. Murat Şentürk from the Department of Social Sciences, Istanbul University, and Assistant Professor Dr. Youssef Sain, Head of the Department of International Relations and Political Science at Karmanoglu University Mehmet Bey, Adil Yarangomeli, Communications Coordinator for the Federation of Civil Society Institutions in the Islamic World, Sami Sandal, Media Adviser for Haq-Work-Service-Work Unions, Maher Shaweesh, General Secretary of the International Federation of Palestinian Trade Unions, Dr. Saeed Al-Hajj, the Palestinian writer and researcher. During the meeting, information and experiences were exchanged between Turkish and Palestinian specialists tacling the different topics of the meeting.