Article
How Social Media is Failing Palestinians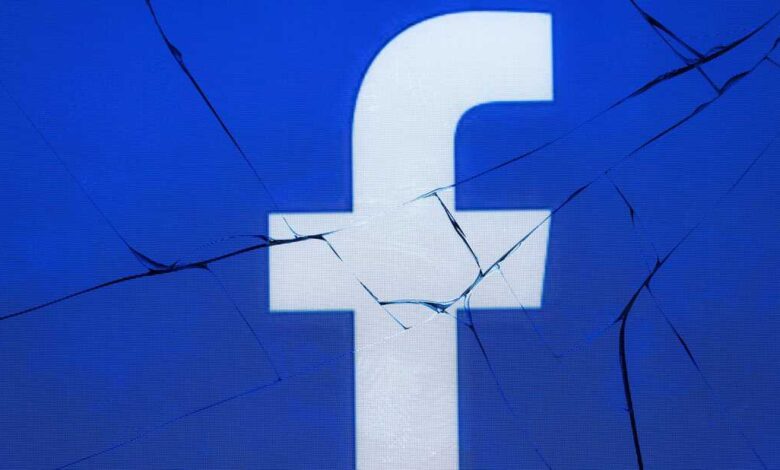 It's safe to say that Facebook has had a bad month. Billions of users around the world experienced first-hand the hypothetical scenario of a post-Facebook world following a stunning 6+ hour outage on Oct. 4 that impacted not only the social media site but the other massively popular platforms it owns and operates, notably Instagram, WhatsApp, and Facebook Messenger (the latter of which often serve as critical communication infrastructure for many outside the U.S.). This came in the wake of explosive testimony from Facebook whistleblower Frances Haugen, who made multiple claims about the company's stunning loyalty to profit over public safety. Finally, a leaked set of documents from inside the platform revealed the previously secret list of Facebook's designated "Dangerous Individuals and Organizations," subject to censorship and deplatforming, which raised questions about the extent to which the company has used caution and nuance in designing its designation of dangerous content. Facebook's policymaking, to say nothing of its enormous influence over the platforms used globally for communication, commerce, and self-expression, often leads or influences policy making in the tech sector more broadly, and the worse Facebook's month, the more the world will watch closely to see how the company — and its competitors — respond.
But while the world watches, one group in particular has long known the extent to which platforms like Facebook routinely cause harm to its most vulnerable users, who also often happen to be the users most in need of the platform for speech that social media provides. As more claims and evidence proliferate about the extent of social media companies' complicity in violence, users who live in Palestine or comment on its politics or current events online have been able to detail for years precisely what kinds of harm are not only possible, but systematic. It is now more or less a matter of public understanding that Palestinians are disproportionately subject to content moderation online, as well as being more frequently censored or harassed as a result of their speech. Sometimes the culprits are the explicit takedown policies and actions of social media companies like Facebook. Other times, platforms are merely the catalyst, and individuals acting on behalf of larger political movements utilize social media with the intent of harassing, targeting, or deplatforming users who comment on Palestinian affairs. In either case, the online sphere continues to be a hostile place for supporters of Palestinian self-determination. Despite some recent limited efforts, many companies and their stakeholders, including Facebook, have a long way to go in mitigating the effects of this seemingly systematic discrimination.
The specific reasoning behind this targeted censorship is unclear, but a number of experts, civil society groups, and researchers have helped bring details into focus. Although a lack of transparencyfrom social media giants makes detailed analysis difficult, it seems to be the case that platforms like Facebook and Twitter were unprepared for the complex questions of free speech and censorship on their platforms, particularly in the cases of civil or ethnic conflict. It was likely at least in part international outcry around the use of social media by armed groups in the Middle East that prompted companies like Facebook to first design policies around content moderation and takedowns, foreseeing potential legal or financial threats. In fact, violence in the Gaza Strip in 2012was part of the impetus for U.S. and international policymakers to first comment on the issue of social media and its use by political and armed actors, including Hamas. It may also be the case that the very use of Arabic language on social media platforms, many of which appear to have less competence in the tricky business of contextual translation of political speech in non-English languages on social media, may itself contribute to widespread over-moderation of content by Palestinians. (Case in point: the infamous example of a Palestinian man whose post writing "Good morning," mistranslated by Facebook's in-house platform, which resulted in his real-life arrest.)
Researchers and activists have detailed more examples of how other online platforms have made specific decisions resulting in takedowns or deplatforming of users or voices affiliated with Palestine or the larger movement for Palestinian self-determination. Several cases within the past year have highlighted how Palestinian content is routinely flagged as violating tech platforms' terms of service, often with little or no justification, or by citing platforms' desire to disavow themselves of terrorist or violent content. From just May 6 and May 19 of 2021, for example, during a period of intense media scrutiny and social media conversation around the forced evacuations and other rights violations in Sheikh Jarrah, the digital rights organization 7amleh documented 500 cases of digital rights violations, including content takedowns, deletion of accounts or content, and restriction or removal of accounts. This intense period of rights violations is a microcosm of a larger and ongoing pattern, with takedowns, surveillance of content, and social media restriction taking place across a variety of platforms with a multitude of problematic results. Real-life arrests and criminal cases have been brought against Palestinians on the basis of their social media profiles, including an estimated 2,000 arrests during 2020, with at least 20 arrests being carried out by the Palestinian Authority itself and others by Israeli security forces, revealing the double bind in which Palestinians find themselves.
In September 2020, an event hosted by San Francisco State University via Zoom was censored by the now-ubiquitous video conferencing platform. Professor Rabab Abdulhadi and Palestinian student organizers were completely deplatformed by Zoom for their inclusion of Leila Khaled, a member of the Popular Front for the Liberation of Palestine. Khaled is infamous for her role in the TWA Flight 840 hijacking in 1969 and the Dawson's Field hijackings in Jordan in 1970, making her a controversial figure. To many Palestinians she is viewed as a freedom fighter, while others consider her to be involved in acts of terrorism. The Popular Front for the Liberation of Palestine is listed on the U.S. Foreign Terrorist Organizations List. The event was streamed on YouTube for 23 minutes before also being blocked for violating its terms of service. Even the Facebook page for the event was removed, with Facebook citing its policy of "prohibiting praise, support and representation for dangerous organizations and individuals." This was not the first time that Facebook had removed, hidden, or blocked content with a connection to the movement for Palestinian self-determination — and things would only get worse during the May 2021 events in Sheikh Jarrah. In the midst of an outpouring of global solidarity for Palestinians resisting settler evictions, Instagram and Facebook routinely flagged Palestinian content as "sensitive" or removed it altogether with no justification. Eventually, in an absurdist twist, Facebook and Instagram removed (and later restored) posts with the hashtag #AlAqsa (or the Arabic #الاقصى or #الأقصى), apparently by means of a glitch that somehow affiliated the third holiest site in Islam, the Al Aqsa Mosque in Jerusalem, with "dangerous organizations and individuals."
More fundamentally, tech platforms have long set the terms of discussion for Palestinians in a more basic area, one which has direct power to influence global understanding of issues central to Palestinian self-determination: that of borders, finances, and real estate. For years, the same online debate regarding the status of Palestine on Google Maps has remained an open question. Google has consistently made the choice to not include a label for any entity called Palestine on its Maps tool, and has also recognized Israeli settlements and not Palestinian villages on existing digital maps, which are some of the most widely used in the world. Related to digital representations of borders, Airbnb has faced criticism for allowing listings in Israeli settlements, which are deemed illegal under international law. PayPal has come under recent fire for not allowing those living in the occupied territories to have PayPal accounts, where they can send and receive money, particularly during moments of crisis or humanitarian need, such as 2021's Gaza war.
Finally, social media platforms have yet to grapple with the larger issue of safety and security for Palestinian users and voices online, many of whom are explicitly targeted and harassed as a result of their online profiles, and who may resort to self-censorship as a means of managing their relationship with social media. The infamous Canary Mission page, for example, represents an organized effort to profile students and professors who have spoken out in support of Palestinian rights, and to shame them out of their jobs for supposed anti-Semitism.. The victims of these campaigns mostly rely on out of context screenshots of tweets as evidence for supposedly anti-Semitic behavior or views, including retweets or reposts of existing content by other users. Other such campaigns include CAMERA, StopAntiSemitism, and StandWithUs Israel, all committed to blacklisting and smearing Palestinians. While the results of this online shaming are varied, there have been cases of real-life consequences for those profiled on such sites. Palestinian-American doctor Fidaa Wishah, for example, whose Facebook post in support of Palestinians in Gaza was cited as evidence of anti-Semitism by the StopAntisemitism website, was fired from her job as a pediatric radiologist at Phoenix Children's Hospital, and has since announced plans to file a lawsuit against her former employer. Other such consequences have included targeted harassment and surveillance of young Americans attempting to enter or visit Israel on the basis of their Canary Mission profiles. This disproportionally impacts Palestinian Americans, who are often racially profiled by Israel, especially at border crossings.
In any case, the potential political reasons for disproportionate policing of Palestinian and Palestinian-adjacent speech are many, and the full implications for them and other vulnerable users online have yet to be seen. But it is clear that social media companies are failing Palestinians by disproportionately targeting speech on their platforms, and more broadly, by not designing policy with the full political and social context of their users in mind. There is much that needs to be done to rectify these inequalities, including, as some civil society groups have called for, a full audit of platforms' content moderation strategies in Arabic and Hebrew, but in the meantime, it is likely that continuing issues with freedom of speech will persist. Other steps to help address this engrained inequality could include more transparency about takedown requests and the reasoning behind them, as well as a commitment to working more directly with civil society and digital rights organizations as policy steps are taken and implemented.
Palestinians are increasingly reliant on social media as a means of political expression, like many vulnerable groups, and companies will need to address this reality. In May of this year, Palestinian activists from the Sheikh Jarrah neighborhood were able to directly impact the global discourse on the forced expulsions they faced through documenting their experiences with Israeli settlers via social media posts. The importance of this speech should not be underestimated, particularly as other vulnerable groups increasingly rely on social media in moments of political duress and revolt. In short, the Palestinian online community has long understood exactly how insecure the world's most powerful platforms are, for those who are unlucky, and in exactly which ways its power can be turned against users by transforming a critical tool for self-expression into a targeted outlet for harassment and censorship. It is time for the global community to grapple with this inequality of power — hopefully before the next big service outage makes it too late.
The Original Article Published in Middle East Institute 
https://www.mei.edu/publications/how-social-media-failing-palestinians
Authors:
Nooran Alhamdan, Eliza Campbell